Compliance Tracker 365 can optionally be used with PnP Modern Search v4 web parts to display targeted content with status tags and term using our PnP Modern Search Extension.
To demonstrate what's possible, we have created a number of templates which can be implemented with minimal configuration.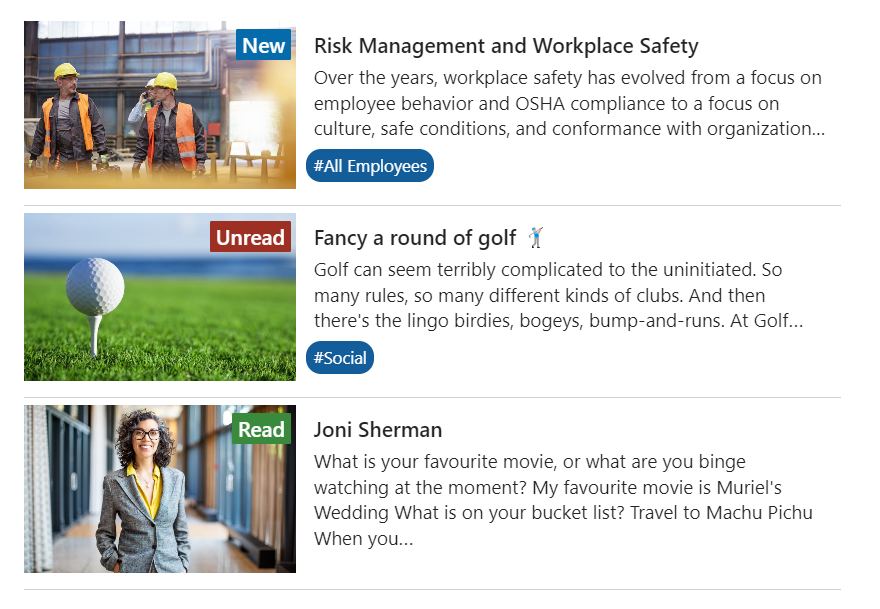 Example of News with read status and term tags. The templates have been tested using PnP 4.8.0.0 to 4.9.3.